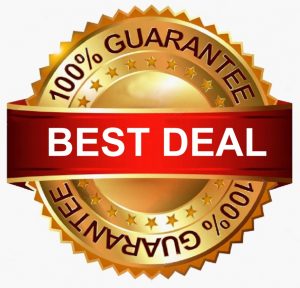 Confused about different deals offered by different sales agents?  Discounted commissions, free advertising, list now-pay later, pay nothing until you settle,  … and the list goes on.  It is a bit like comparing apples with oranges and it can be hard to work out the deal that works best for you!
Agents know most people don't have a deep understanding of the industry.  Many people cannot work out whether a cut price marketing campaign is worth it, especially when the sales commission is higher.
No wonder sellers get bamboozeled.  Slick talking agents can soon have you signed up to sales packages that can cost you tens of thousands at settlement time.
Local Agent understands selling property can be confusing and stressful, so we take the worry out of it.  We will always offer the best deal!
Bring us another agent's offer, we'll help you understand what it really means.  We'll tell you what you are actually getting for your money.  We'll explain what is good and what is bad about their offer – and once you fully understand it, we'll beat it. Every time!
Don't be confused or unsure.  Don't suffer 'sellers regret' down the track when you realise you paid too much or sold for too little.
Bring any agents offer to us, we'll explain it in terms you understand, and then we'll beat it.
That's our Local Agent …  BEST DEAL GUARANTEE