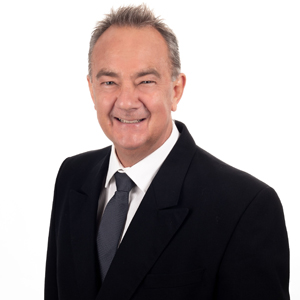 The transaction of property between buyer and seller is more than just a financial one. With family, lifestyle and personal factors being taken into account, buying or selling your property takes an expert to help you through the process.
Meet Roger Watson, the agent whose industry experience, enthusiasm and vision can do just that.
"I am motivated by helping people from all different walks of life. It's not about the houses, it's the people who are living in, buying and selling them."
Roger Watson is a real estate agent with decades of experience in the property market. He has had extensive experience selling units, apartments and houses.
Roger's appetite for adventure and enthusiasm for life is the perfect complement to his deep-seated knowledge of the real estate market and solid reputation of integrity. His achievements reflect his proactive and energetic approach; vital attributes within real estate sales results.
"There's no shortcut to success in real estate, hard work and doing the basics consistently is what it is all about."
Roger is also well known for managing his daughter's, Jessica Watson, OAM, successful campaign to be the youngest person to sail solo, non-stop and unassisted around the world.
Roger became a real estate identity after landing on the cusp of a property boom in the Gold Coast in the early 1980s. His business acumen and keen eye for real estate opportunities saw him progress from real estate sales to director of a nationally recognised real estate brand. Next, Roger used his trademark zest to build a prestigious, prosperous agency specialising in exclusive properties.
With proven and impressive sales experience of decades and extensive industry experience, Roger Watson, Licensed Real Estate Agent will not only work for you, but he will work with you.
For Sale
Character Home With Serious Workshop
Beds:
4
Baths:
1
Car Park:
2
Beds:
4
Baths:
1
Car Park:
2
Sold
Character Home: Easy Walk to Mt Tamborine Village
Beds:
3
Baths:
2
Car Park:
2
Beds:
3
Baths:
2
Car Park:
2
Sold
Amazing views- studio apartment- resort living
Beds:
1
Baths:
1
Car Park:
1
Beds:
1
Baths:
1
Car Park:
1