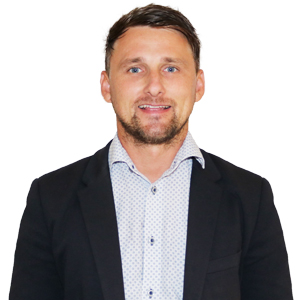 C. Bowles:
Jaryd is in a league of his own when it comes to real estate. He provides quality service, genuine feedback without all the fluff. And will get you the best possible deal without fail. Highly recommend.
S Hunt:
You want your house sold. Look no further. Brilliant, loved working with Jaryd. Thanks again mate.
J McEwan:
Currently the best agent on the Sunshine Coast I have met to date. Professional and well presented, knows alot about the Sunshine Coast.
J Henderson:
I could not rate Jaryd highly enough. I was not comfortable proceeding with a number of agents for my life long family home prior to meeting with Jaryd. Jaryd's demeanour, knowledge and passion for Sunshine Coast real estate is absolutely unrivaled – you will not find an agent like Jaryd on the Sunshine Coast. For the whole duration of the process Jaryd went above and beyond. His enthusiasm, sincerity, professionalism, communication, commitment, passion and KNOWLEDGE was exceptional. Not to mention Jaryd is a very personable guy, he was great to chat to and I appreciated the humour and stories he shared. I will always return to Jaryd as I build my portfolio. Thank you Jaryd!
S Hicks:
Will definitely use Jaryd for future property transactions. Highly recommend.
J Wilson:
Highly recommend, Jaryd is straight to the point of business and will leave you walking away absolutely stoked!
T Foley:
Great bloke would not get anyone else to sell my home.B Charley: Down to earth and straight forward the bloke can sell a house, yehew thanks mate!
J Ramshaw:
You're in good hands when dealing with Jaryd.
Seller of house in Little Mountain, QLD:
Jaryd was friendly, professional and motivated to sell at all times. Unlike other real estate agents who just want to sell quickly to get their commission, Jaryd was driven to get the best price for me. I will definitely keep Jaryd in mind for any future sales. He negotiated up the final sale price to where I wanted it to be. Couldn't have been happier.
Buyer of house in Little Mountain, QLD:
Very good communication was the best negotiation skills were good without pressure he seems to like what he is doing that always helps and he gets results .
Seller of house in Little Mountain, QLD:
Thank you Jaryd for all the effort you put into selling my home, I was very pleased with your professional approach to negotiating the best price for me.As a true local your knowledge of the coast was invaluable and I achieved a better price. I'm very happy with the result.
Seller of house in Glass House Mountains, QLD:
Jaryd took all the stress and anxiety out of selling my first home, his knowledge in marketing and suggestions to help maximise our street appeal paid off with a quick above asking price cash sale. Very down to earth and friendly guy, thanks again Jaryd for all your hard work . Will definitely be looking for you when we are ready to buy again.
Seller of house in Baringa, QLD:
I'm very happy with the great result Jaryd was able to achieve for my home. He has a very honest approach, what you see is what you get. I will definitely use Jaryd for any future property transactions.
Buyer of house in Glass House Mountains, QLD:
Jaryd was fantastic! We were kept up to date with each and every process. He was very informative and knowledgeable of the area.
Instantly felt at ease with Jaryd and his professionalism shone through.We are so happy with Jaryds work performance and will be highly recommending him to everyone!
Seller of house in Moffat Beach, QLD:
Jaryd's involvement with the sale of our property was nothing short of outstanding The marketing strategy he employed was spot on and achieved multiple offers on the first open house resulting in a great outcome for all parties. Jaryd's integrity, honesty and willingness to go the extra mile stands him out from the crowd and I would strongly urge any prospective seller to employ Jaryd as your marketing agent as I am sure he will not disappoint .Thanks again Jaryd for such a great result.
Seller of house in Moffat Beach, QLD:
Jaryd went above and beyond to get the best results possible with the sale of our house. His communication skills with all parties involved were outstanding and his professional, hardworking, positive friendly nature took the stress out of the entire process.
Jaryd's wealth of knowledge and passion for the Sunshine coast really shone through and delivered an exceptional result.We could not recommend Jaryd highly enough.Fantastic experience from start to finish.Thank you Jaryd!
Seller of house in Landsborough, QLD:
Jaryd was a blessing from the very first phone call to the very last day. He was very professional, honest, reliable, attentive and willing to help in all areas. Jaryd exceeded all of our expectations, which made everything go smoothly which enabled the sale to finalise quickly and stress free. We were extremely happy with the whole process and highly recommend Jaryd
Seller of house in Aroona, QLD:
Jaryd was awesome from the moment I met him. He was always very professional, punctual and had great market advice. With his knowledge and experience of our area we knew he was the best agent for the job. I wouldn't use any other agent for our next purchase and or sale.
Seller of house in Baringa, QLD:
Jaryd was great to deal with and sold our house within 3 weeks. Would highly recommend him.
Seller of house in Pacific Paradise, QLD:
I appreciate Jaryd's local knowledge and hard work to sell my home promptly for a great price, Jaryd achieved multiple offers after the first inspection I am very happy with the service and result, thank you! This is the 2nd house Jaryd has sold for me now and would not use anyone else – highly recommend!
Seller of house in Caloundra West, QLD:
Jaryd was very professional from the first meeting we had with him and we couldn't be happier with the whole experience. Would definitely use him again to sell for us.
Buyer of house in Little Mountain, QLD:
Jaryd made the experience of buying our dream home for my partner and I as easy as could be, his knowledge of the market and personal engagement was second to none and not once did we feel as if we were being"sold" a property or pushed in any way toward a hasty decision. Direct and professional but willing to listen, we couldn't have asked for a better agent
Buyer of house in Peregian Beach, QLD:
We found Jaryd a pleasure to work with. He was easily understood, very professional with excellent communication skills. We would highly recommend him to any seller or buyers!
Seller of house in Caloundra West, QLD:
I would like to thank Jaryd Hunter for assisting me with selling my property in Caloundra West. I found Jaryd to be highly professional and was proactive in helping me secure the sale so promptly. I set him the task of selling my property quickly and he did just that (5 days)! I believe that Jaryd is not only professional but personable as well. I will have no hesitation in recommending Jaryd to anyone who is seeking an excellent real estate agent who goes above and beyond to help his clients.