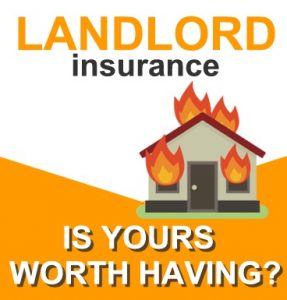 Landlord insurance is an essential part of owning a rental or holiday property, and most owners don't give it a second thought once they have a policy in place.  That is, until they need it.
Time and again we see landlords dutifully paying their insurance premiums year after year, only to be hugely disappointed and frustrated when it comes time to make a claim.
Landlord insurance policies are not the same, and neither are insurance companies.
To simply have a policy called 'Landlord Insurance' is pretty risky – owners need to know what they are covered for, and how much the excess will be to make a claim.
Every year we manage insurance claims on behalf of landlords, and regularly see exorbitant excess fees that render many claims worthless.
Similarly, we continually see some owners knocked back on their claims because their policy doesn't cover specific items that are normal landlord insurance inclusions.
Virtually all policies cover the main items of Building,  Owners Contents, Liability and Loss of Rent, but as always, the devil is in the detail.
Loss of rent is a good example.  While policies will typically cover loss of rent, how well do they cover that item?  Things to consider are:
•  What percentage of the rent will they cover?
•  For how long will they cover loss of rent?
•  Will they cover lost rent due to urgent property repairs or natural disasters rendering the property temporarily uninhabitable?
•  Will the policy pay for the tenant to be temporarily relocated elsewhere?
•  Will the policy pay for readvertising costs if the tenant absconds or abandons the property?
•  What about if the tenant refuses to pay, experiences financial hardship, is COVID affected or passes away?
•  Will the policy cover the legal costs involved in pursuing a tenant for rent?
Most owners would have no idea as to whether or not their policies cover these issues, until it times to make a claim.
It is far better to have your property covered by a landlord specialist.
Our staff deal with dozens of claims on behalf of owners, and have a pretty good idea as to what landlord insurance policies should cover.
Give them a call if you would like to chat about what makes a good Landlord insurance policy!